Nebraska Press Women is an organization of women and men from all areas of the communications industry. NPW provides professional development opportunities and offers a forum for discussion of issues common to all.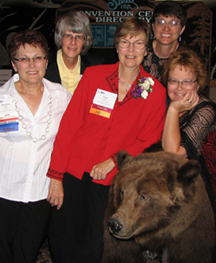 Founded in 1946, Nebraska Press Women strives to promote the highest ideals of journalism and to facilitate the exchange of ideas, knowledge and experiences. NPW is designed for and governed by working women and men from all areas of communications. Some of the opportunities available through NPW are conventions, workshops, contests, awards and scholarships.
The diverse interests and talents of NPW's members strengthen the organization. From community newspapers to the state's largest dailies and from broadcasting to advertising, public relations, and freelance, NPW's membership is all encompassing. The rich diversity offers an unusual and inviting opportunity to learn from each other while networking with professionals from acrossthe state. Download the most recent newsletter, then check out the membership options and join!