The Nebraska Press Women established the Marian Andersen Nebraska Women Journalists Hall of Fame in 2011 to commemorate the 65th anniversary of the organization as an affiliate of the National Federation of Press Women. The purpose of this new hall of fame is to recognize the working women journalists who may never have become a newspaper publisher, broadcast station manager or ad agency president, but who, through talent, initiative, intelligence and stamina, made a difference for the profession, for their communities and for those who follow in their footsteps. To learn more about the hall of fame and how to make nominations, click here. Members of the hall of fame are as follows:
Class of 2023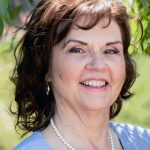 Linda Beermann, long-time reporter, photographer, news assignment editor and weather newscaster for KOLN/KGIN-TV, was a posthumous induction.
When the station named her its full-time evening weather newscaster in 1979 the move broke numerous glass ceilings as she is believed to have been the first woman nationally to be promoted to that role at a local station. She continued in that role until 1986 when she resigned to be able to spend more time with her two young sons and join her husband, Allen Beermann, in his political and civic roles while Nebraska's Secretary of State.
Her community activities included serving as co-chair of the Arbor Day Centennial celebration and co-emceeing two gubernatorial inaugural balls. She was also involved with the Nebraska Mothers Association's Mother of the Year program.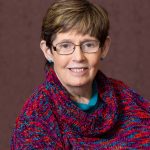 Mary Hepburn of North Platte was recognized for her work as a reporter/writer for numerous U.S. and Canadian newspapers, publications and government agencies, as well as her years as a journalism educator.
Following graduation from the University of Nebraska-Lincoln in 1972 she taught at Lincoln Southeast High School, then moved to Canada where she taught high school journalism in Montreal and Toronto and then college level journalism in Ottawa. In Montreal she started a high school journalism program, writing her own curriculum.
In 1995 she returned to North Platte where she began working for the North Platte Telegraph, first doing a weekly roundup of church news, then later a more general weekly column. Twenty-eight years later she is still writing that column.
Class of 2022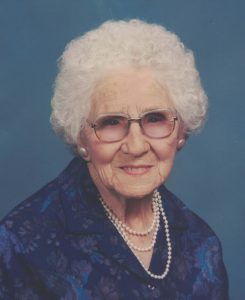 Nina Meisinger, who began her work life teaching in a one-room schoolhouse in Chillicothe, Mo., first moved to Springfield, Neb., in the early 1920s. She married and had two children, but in 1940, when the local newspaper's reporter walked off the job, she accepted a "temporary" job that became her life's work and her mission. For 46 years, she was a reporter, ad salesperson and managing editor of the Springfield Monitor, its only staff member who made sure the paper's subscribers received their paper every week. The publisher changed over the years, but the constant was the editor, Nina Meisinger. When the publisher closed its Main Street office in 1950, it moved to her home. She had a desk in the corner of her dining room where she spent three days a week gathering and writing the news and then shifted to selling ads and record keeping on Thursday and Friday. From social news, to reporting on fires and accidents, to writing about the local boys killed during World War II, whatever the news was, she printed it for her community. Local kids knew her as the "Cookie Lady" who handed out fresh cookies to any children who stopped by, but everyone also knew her as "Mrs. Monitor."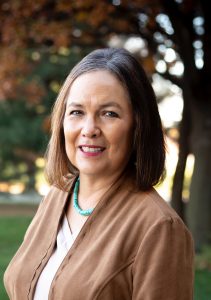 Shirley Sneve, born in Rapid City, S.D., to a Norwegian father and a Rosebud Sioux mother, learned from both cultures while absorbing both parents' interests in media. She majored in journalism at South Dakota State University, where she got her first experience in broadcasting with the public television affiliate in Brookings. After more than two years as director of the Visual Arts Center in the Washington Pavilion of Arts and Science in Sioux Falls, S.D., and three years as executive director of the Arts Extension Service at the University of Massachusetts Amherst, Sneve moved to Nebraska and become executive director of Vision Maker Media at the University of Nebraska-Lincoln in June 2004. There, she worked to empower and engage Native people to share their stories. She served as the executive producer for more than 150 documentaries, online series, apps and e-books during her 15 years there. Then she moved on in November 2019 to become president and CEO of Tiwahe Foundation, which provides resources to American Indian people to live culturally centered, economically independent and healthy lives. In 2021 she became vice president of broadcasting at IndiJ Public Media.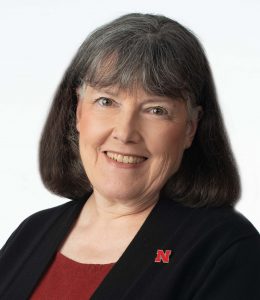 Mary Kay Quinlan, a Lincoln, Neb., native and University of Nebraska-Lincoln graduate, began her journalism career as a suburban schools reporter at the Rochester, N.Y., Democrat and Chronicle and then in 1974 began a 10-year stint working for the Omaha World-Herald Washington Bureau. She then worked from 1985 to 1989 as a regional correspondent for Gannett News Service in Washington, writing for Midwestern newspapers. This journalism experience then served her well over the next three decades as she shared her knowledge and experience with future journalists as a university professor, first at the University of Maryland and then at UNL, where she went on to serve as an associate dean of the College of Journalism and Mass Communications. She retired in 2020 but has continued to support the college in various ways, including volunteer work with Nebraska News Service students. She has also served as a professional-in-residence in the College of Journalism's Experience Lab. Quinlan is editor of the Oral History Association Newsletter, published three times a year by the national professional organization of oral historians, and has presented oral history workshops at numerous local, regional and national conferences. 
Class of 2021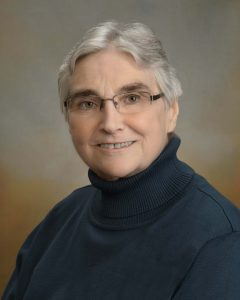 Jill Claflin, an Ohio native, first worked on the copy desks of the Cincinnati Post and the St. Louis Post-Dispatch, but found her way to Nebraska and with two friends bought the Callaway Courier in 1978. She later returned to Cincinnati to become an assistant managing editor, but came back to Nebraska to become managing editor of the North Platte Telegraph in 1985. She served as general manager of the Lexington-Clipper Herald from 1990 to 1993 and then became executive editor of the Telegraph.
Claflin then moved to Georgia and became editorial manager at Habitat for Humanity headquarters in 1996. She later became Habitat's director of creative services and then its senior director of communications, a position she held until her retirement in 2014. She now lives in Cozad and is again active in Nebraska Press Women. She was named the NPW Communicator of Achievement in 2020.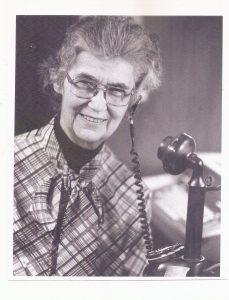 Mary Blythe Packwood, who was born in 1907 and grew up in a newspaper family in Cook, left school at age 14 to work at her father's newspaper, the Weekly Courier, and at the age of 19 became the youngest owner, publisher and editor in the U.S. when she bought the Courier from her father. She continued to publish the newspaper until 1944, when she and her husband moved to Sterling and changed the name of the paper to the Johnson County Courier.
While in Cook, in addition to her full-time job with the newspaper, she was the town's postmaster for almost eight years and in Sterling, she was the dispatcher for the Sterling Fire Department for 30 years, along with serving on the local school board and as secretary of the Sterling Improvement Association.
Class of 2020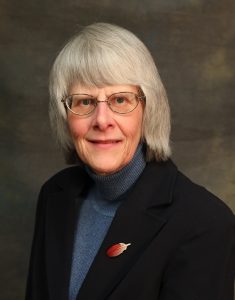 Lori Potter of Kearney, who was born on a farm near Wilcox, has been one of Nebraska's most respected agriculture and natural resources journalists during her 35-year career with the Kearney Hub. Since she retired from full-time work, she has continued to freelance with the Hub and other Nebraska news outlets.
In 2000, Potter was chosen as one of only 30 Fellows of the Leadership Education/Action Development (LEAD) program's Class XX. She continued her LEAD involvement, traveling around the world with the LEAD alumni to learn more about agriculture. She has held an office or board position in Nebraska Press Women for almost all of her 43 years as a member, including four terms as president. In the National Federation of Press Women, she has held an office or a board position for more than 20 years, including two years as national president.
Rheta Childe Dorr, born in Omaha in 1866, was the first editor of The Suffragist, the official newspaper of the new Congressional Union for Woman Suffrage. Once she moved to New York, she became a newspaper society editor who helped broker an alliance between society women and immigrant working women.
Her journalistic career included covering the Russian Revolution and getting as close as possible to the front lines during World War I. She was a true groundbreaker in journalism, in the battle for women's suffrage, in improving the lives of poor women, and in her refusal to accept second class status because of her gender.
Class of 2019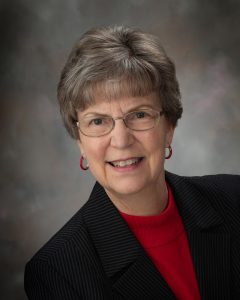 Ruth Brown, a West Point native, is an emeritus professor of advertising at the University of Nebraska, having taught journalism at the University of Nebraska at Kearney and then at the University of Nebraska-Lincoln from 1993 to 2016. She also is a past president of Nebraska Press Women.
During her time at the University of Nebraska, Brown educated and mentored countless future journalists, instilling responsibility and accuracy in them. She worked hard to help her students find internships in small communities across the state. Her teaching and advising were mostly in public relations and advertising, but she also taught copywriting, design, reporting and history. She also served on scores of academic committees, and advocated and taught through distance education.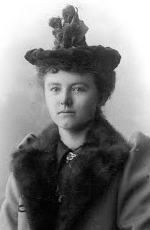 The late Maggie Mobley, editor and publisher of The Platte Valley Independent, first in North Platte and then in Grand Island, from 1870 to 1884, is believed to be the first female newspaper publisher in Nebraska.
Mobley was gifted in writing poetry, which she published in her newspaper, but she also was known for her fiery editorials, as she dedicated herself to exposing wrong wherever she found it. The fallout from one of those editorials, less than six months after she and Seth Mobley started The Independent, resulted in their moving the paper to Grand Island, where she was active in the community and the Nebraska Grange. After her newspaper career ended due to severe rheumatoid arthritis, she continued to write letters to newspapers across the state decrying the conditions at the State Insane Asylum in Lincoln, where she was briefly hospitalized.
Class of 2018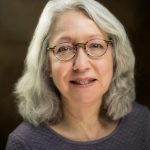 Kathleen Rutledge retired in 2007 as editor-in-chief of the Lincoln Journal Star, managing a staff of 90. She was the first female executive editor of a Nebraska metropolitan daily newspaper. Beginning as a death and weather clerk, Rutledge later became a statehouse reporter during a time when it was unusual for women to be given hard news beats.
Her writing was incomparable, once taking a three-paragraph press release and in 30 minutes turned it into an award-winning investigative epic. Under Rutledge's management, the newspaper reflected the diverse community that it served. She urged reporters to include voices of ordinary people, rural as well as urban.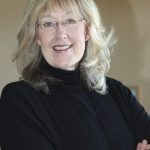 Rose Ann Shannon was a well-known Omaha broadcast journalist for 45 years, retiring from KETV in February, 2018. As news director for more than 24 years, Shannon oversaw a staff of 55. Her career was launched in 1973 as a KMTV intern, and she was the first female news staff member when hired full time. Her stories include the 1975 tornado, devastation of enormous medical bills and the 1980s farm crisis.
Also involved in journalism education and free press issues, Shannon served on committees to allow cameras in Nebraska courtrooms, and with organizations on First Amendment issues relating to open meetings and open records. She also chaired higher education communications committees.
Class of 2017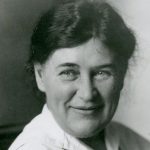 Much has been written about Willa Cather's dozen novels, though her career was forged as a Nebraska journalist. Born in Virginia, Cather moved to Red Cloud, Neb., in 1883 at age 9. The beautiful country and courageous people so inspired her that, when she could not find books on the subjects, she later wrote novels about them. At the University of Nebraska (1890-1895), Cather edited the student newspaper and helped teach a journalism course.
She wrote more than 500 reviews and columns for the Lincoln Courier and filling three large volumes of her works as a drama critic and columnist, even after she moved. Cather's career took her to Pittsburgh and New York City, where she worked at magazines and authored such books as "My Antonia" (1918) and the Pulitzer Prize-winning "One of Ours" (1923). Her journalistic works are being catalogued through the Willa Cather Archive/Cather Journalism Project at the University of Nebraska-Lincoln. (Photo courtesy Willa Cather Foundation)
Armed w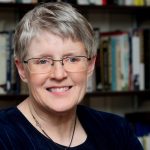 ith degrees in journalism and political science, Eileen Wirth broke down barriers to women as an Omaha World-Herald reporter, in Union Pacific Railroad public relations and in higher education. Wirth's 25-year tenure at Creighton University (1991-2016) included chairing the Department of Journalism, Media and Computing  that she created through mergers. Her ethics-based, history-laden approach to teaching provided grounding and perspective for thousands of students. Her books include the celebrated "From Society Page to Front Page: Nebraska Women in Journalism" (2013) and the history of the Henry Doorly Zoo and Aquarium, to be published in spring 2017.
After decades of serving groups such as the Omaha libraries, Omaha Press Club and multiple schools, the Nebraska City native's tireless volunteering continues. As professor emerita of Creighton, Wirth also is on the board of the Nebraska State Historical Society and works with the Lutheran Family Services refugee program. Wirth's endorsement of NPW helped make the Marian Andersen Nebraska Women Journalists Hall of Fame a reality.
Class of 2016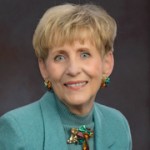 Sharron Hollen of North Platte was a reporter from 1962 to 2010, covering every beat. An exemplary writer, Hollen championed causes such as firefighter salaries, a better jail, Crime Stoppers, feeding the needy, promoting the arts. She also wrote her "Reporter at Large" column by traveling to 17 counties and writing about people, places and things. Hollen was early on the scene of the 1975 Kellie family murders at Sutherland. A gag order on coverage of the Erwin Charles Simants trial led to the Nebraska Press Association v. Stuart lawsuit that was heard by the U.S. Supreme Court. That decision now is taught in journalism and law schools nationwide.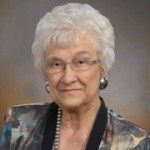 Mary Ann Koch Blackledge found her true calling as regional editor during her 27 years at the North Platte Telegraph, 1968-95. She joined the paper as a typesetter, then moved to news desk assistant. She soon had responsibilities to recruit and coordinate 14 freelance regional correspondents. As editor, writer and "Dear People" columnist, Blackledge enjoyed mentoring young staffers and correspondents and took great pride in their successes. She is currently writing excerpts for a book on her late husband, Keith Blackledge.
Class of 2015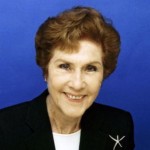 Beverly Deepe Keever, a Carleton-area native, was the longest-serving Western correspondent during the Vietnam War, writing for publications including Newsweek, New York Herald Tribune and the London Daily. Her work for the Christian Science Monitor, reporting from the Khe Sanh Outpost, was nominated for a Pulitzer Prize. Her recent book on her experiences, Death Zones and Darling Spies, is the 2015 "One Book, One Nebraska" selection. Keever also wrote News Zero: The New York Times and The Bomb, and she is the co-editor of U.S. News Coverage of Racial Minorities: A Sourcebook, 1934-1996. An emeritus professor of journalism at the University of Hawaii, Honolulu, Keever is a graduate of the University of Nebraska-Lincoln in journalism and political science, and of the Columbia University Graduate School of Journalism. She received awards for her freedom-of-information endeavors in Hawaii and was awarded the Regents' Medal for Excellence in Teaching.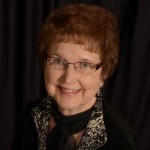 Joan Rossiter Burney, a Hartington native, discovered her talent at age 39 when she began writing for the local Cedar County News. Burney went on to become a self-syndicated columnist, feature writer, book author and motivational humorous speaker whose stories touched countless lives throughout Nebraska and the U.S. A true community journalist, this longtime NPW member has received more than 250 awards, including being named the National Mother of the Year in 1991 by American Mothers, Inc., National Communicator of Achievement in 1993 by the National Federation of Press Women, and Woman of Distinction in 1995 by the Nebraska Commission on the Status of Women. Burney now resides in Lincoln.
Class of 2014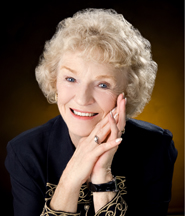 Leta Powell Drake is a television pioneer who forged a path for other women to follow as a writer, producer, program director and on-air talent. During a 50-year professional broadcasting career, she has hosted and produced more than 10,000 television shows and is still counting. While attending the University of Minnesota-Duluth, she worked as a night receptionist for KDAL-TV where she appeared in live commercials. After graduation, Drake was offered a graduate assistantship at the University of Nebraska in Lincoln. She soon added talent and copywriter for commercials to her credentials. Drake worked for KOLN/KGIN-TV for 28 years where she inspired thousands of children by being the West's only lady sheriff, Kalamity Kate, on Cartoon Corral for 15 years, and she also hosted and produced the Morning Show for 25 years. She was promoted to program director in 1982, but in 1989 she joined the staff at NETV where she was assistant network program manager for 13 years. Drake later did public relations for the Salvation Army and for Aging Partners. Currently, she hosts and produces "Live & Learn," a show for senior citizens on Lincoln's cable access channel, and she just completed a book on the history of early Nebraska television shows for children.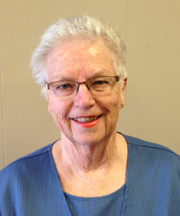 Gwen Lindberg is a writer, editor, photographer, publisher, artist, musician, community leader and sponsor who epitomizes community journalism. Lindberg began her career as a young mother, working alongside her husband/partner, Dick. The couple worked for a newspaper in Littlefield, Texas, before returning to Nebraska, where they purchased the Sargent Leader. In 1969, the Lindbergs purchased the West Point Republican, combining it with the Cuming County Democrat three years later to create the West Point News. Lindberg wrote a weekly "Small Town" column for 36 years, drew editorial cartoons for more than 10 years and was the first female president of the Northeast Nebraska Press Association. The co-publishers owned four other area papers before retiring in 1992. Lindberg is an active community member who helped produce two West Point history books, helped start a local art club, supported community theater and taught Vietnamese cooking classes. She published newsletters for several organizations, and she serves as head organist for her church. In 2011, Lindberg was honored as a 50-year member of the National Federation of Press Women.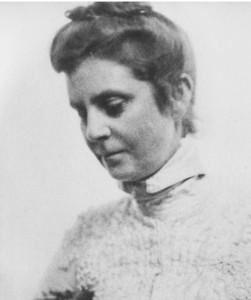 Elia Wilkinson Peattie, one of the great early Nebraska women journalists, tirelessly championed for the poor and working women with her columns and editorials. Peattie and her husband, Robert, were employed by the Chicago Tribune — where she was the first female reporter — before moving to Omaha in 1888 to work together on what would later become the Omaha World-Herald. Peattie became one of the first Plans women to write editorial columns addressing public issues in a major newspaper. During her eight years in Omaha, Peattie wrote more than 800 columns and feature articles. The Peatties returned to Chicago in 1896 because of Robert's poor health. Elia freelanced for the Chicago Daily News and later became the literary editor for the Chicago Tribune. In addition to being a journalist her entire life, Peattie published novels, poetry, short stories and nonfiction in the major magazines of the day. During her years in Omaha, Peattie's advocacy for women extended beyond her pen. She helped found the Omaha Women's Club and assisted with organizing local women's clubs throughout the state. Omaha's Open Door for unwed mothers, the Creche day care center and Omaha's Organized Charities benefited from her work.
Class of 2013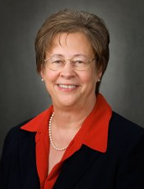 Maxine Moul received a degree in journalism from the University of Nebraska–Lincoln and began her career at the Sioux City Journal in 1969. In 1971, she and her husband, Francis, founded Maverick Media Inc., a printing and publishing firm, by purchasing Francis' hometown newspaper in Syracuse. In 1975, she took over financial management of Maverick Media and was president and CEO in the late 1980s. Maverick Media grew to include five weekly newspapers, two magazines and eight free shopping guides. By the time the Mouls sold the business in 1988, it employed 120 people, 80 of whom worked in Syracuse.
In 1990, Moul entered politics and was elected lieutenant governor, serving nearly three years. At the governor's request, Moul crafted the administration's rural development policy and served as chair of the Nebraska Rural Development Commission. In 1993, the governor appointed her director of the Nebraska Department of Economic Development. After leaving state government, Moul served as the first chair and then president of the Nebraska Community Foundation.
Since 2009, Moul has served as the Nebraska State Director at USDA–Rural Development.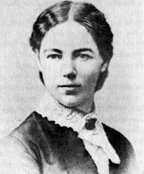 Clara Bewick Colby (1846–1916), Nebraska's most prominent suffragist, was a newspaper editor and lecturer whose personal commitment to equal rights resulted in a national career and an international reputation. Born in England, she immigrated to Wisconsin in 1854 and graduated from the University of Wisconsin in 1869 as valedictorian of her class. Hired as an instructor at the university, she left due to a dispute over gender pay equity. In 1872 she married Leonard Colby and moved to Beatrice, Neb., where he opened a law practice and she started a public library and community theater. Striving to bring culture to the Plains, Colby invited suffragists Elizabeth Cady Stanton and Susan B. Anthony to lecture in Beatrice after which she began traveling as a national women's suffrage speaker. In 1881 she helped organize the Women's State Suffrage Association in Nebraska and was president from 1885 to 1898. Two years later she launched the Woman's Tribune, a national suffrage newspaper, for which she was editor and publisher. From 1886 to 1889 the Woman's Tribune was the official publication of the National Woman Suffrage Association.
Colby holds the record for the longest running suffrage newspaper published by an individual (1883-1909), according to Laureen Riedesel, director of the Beatrice Public Library. "While other contemporary suffrage newspapers were being published in places like Boston, San Francisco and New York City, Clara was publishing in Beatrice, Nebraska. Rather than bemoaning the remoteness of her location, she utilized it as an opportunity to write for and about the Western women. Clara Bewick Colby traveled to suffrage conferences on both coasts and wrote about the journeys to and from the events, as well as accounts of the conference activities."
Colby received the first press correspondent's pass issued to a woman to cover the Spanish- American War, and she was one of the members of the Revising Committee of the controversial Woman's Bible. In 1904 she moved to Oregon and in her later years she lectured abroad. Colby died four years before the passage of the Nineteenth Amendment establishing women's suffrage as law.
Class of 2012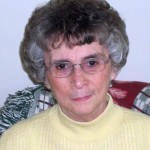 Mary McGrath, a retired Omaha World-Herald reporter, graduated from Creighton University and first worked for the Council Bluffs Nonpareil for a year. She covered club news for the World-Herald for about 12 years when city news was closed to women.
In the late 1960s, she began covering city news and did it so well that soon other women were hired to cover hard news. McGrath covered health and medicine for most of her news career. She was a mentor and role model to women working at the World-Herald and also to women breaking into television news in Omaha.
McGrath won the AP Sweepstakes Award, holds Creighton's highest alumni award as well as the Omaha Press Club's Achievement Award, and the World-Herald created an internal award in her honor and named it for her. In retirement she has volunteered for many groups, including one working on emergency medical response to disasters.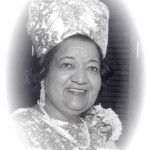 Mildred Brown, born in 1915 to a prominent black family in Alabama, graduated from Miles Memorial Teachers College. She married S. Edward Gilbert in 1936 and a year later, they moved to Omaha, where in 1938 they created the Omaha Star, a weekly newspaper. Even though she and Gilbert were later divorced, Brown continued publishing the paper, building it into one of the most successful weekly black newspapers in the country.
Brown and the Star played a key role in breaking down discrimination in Omaha after World War II. She boldly confronted injustice and took major risks for the sake of her people. Through the Star, she kept the public informed through the 1960s when non-violent demonstrations were being held nationwide to bring attention to the plight of black people. The Star's editorial page reflected the attitudes and goals of the black community. When patience waned and riots erupted in urban communities, the Star called for level heads and the end of destruction.
Throughout her life, Brown worked tirelessly for the cause of racial justice and community pride. She continued to live in a small apartment at the rear of the Omaha Star building until she died in 1989.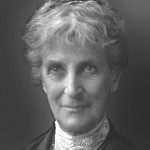 Harriet Dakin MacMurphy was born in 1849 and came to the Nebraska territory in 1863 at age 12, driving a single buggy behind the mover wagon that her father drove. She kept a journal of the trip, her first literary attempt. She was educated at Brownell Hall in Omaha and in 1867 she married John Alexander MacMurphy, a newspaper man with papers in Blair, Plattsmouth, Schuyler, Wahoo, South Omaha, Geneva and Beatrice. She helped him in all of the departments, from the composing room to the editorial page.
She researched and wrote about early Nebraska history, particularly documenting the contributions of women, including Native Americans. But she is best known for her work as head of the domestic science section for the Omaha World-Herald, which led to a career in which she fought for food safety laws. She was a food safety inspector for Nebraska, the first state to have a woman in this position. Further, the first bill introduced in Congress for a national pure food law was successfully introduced by a Nebraska senator.
MacMurphy was the first president of the Women's Press Club of Omaha and the first permanent secretary of the Nebraska Press Association.
Class of 2011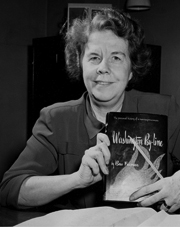 Bess Furman Armstrong began breaking new ground while a young journalism student at Nebraska State Teachers College, becoming the first woman editor of the student newspaper, The Antelope. She graduated in 1918 and became a staff writer for the Kearney Daily Hub. A year later, she became a news feature and Sunday magazine writer for the Omaha Bee-News. Award-winning coverage of Al Smith's visit to Omaha caught the attention of The Associated Press in Washington, D.C., and she was off to Washington in 1929. She covered first ladies Lou Hoover and Eleanor Roosevelt, as well as President Franklin Roosevelt's campaigns and other political news for AP. In 1941, she became assistant chief of the Magazine Division in the Office of War Information. She later joined the Washington bureau of The New York Times as one of the first women political reporters. In the 18 years she was there, she published two books, "Washington By-Line" and "White House Profile." At the end of her career, she was the top public affairs official in the Department of Health Education and Welfare during the Kennedy administration.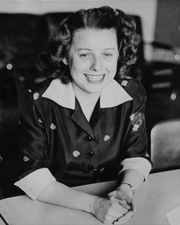 Marj Marlette was first and foremost a reporter and found her most memorable stories behind the concrete walls and steel gates of the Nebraska State Penitentiary. Following World War II she began work as a reporter for the Lincoln Journal, covering courts, prisons, and legislative issues. In 1982 she began work on the state parole board, deciding the fate of men and women who, until then, she had been reporting on. She later became editor of Corrections Compendium, a national magazine for corrections professionals. She served on several committees of the American Corrections Association and volunteered with the Transitional Life Center for Nebraska women coming out of prison. She retired in 1993 but continued working on two books. She died before she completed her definitive book on the Charles Starkweather/Caril Fugate killing spree. At the time of her death in 1999, she was still pursuing a goal she had set, to create a program to meet the needs of incarcerated women and women newly released from prison in Nebraska. The Marj Marlette Resource and Reporting Center opened in Lincoln in March 2000 as such a resource center.


Wilma Crumley began working in the advertising department of the Fremont Guide & Tribute in 1945 and earned her bachelor's degree from Midland College in 1949. She then worked in the advertising departments of the Lincoln Journal and Star as well as the Manhattan Mercury in Kansas. She began work on a master's degree and later a Ph.D. degree at the University of Missouri while also teaching at MU and at Stephens College. In 1965 she began teaching advertising in the School of Journalism at the University of Nebraska-Lincoln. It was in 1966 that she earned her Ph.D. degree from MU, only the fourth woman to do so. At UNL she was the first woman to become a full professor in the journalism school. Through her career there, she was chairwoman of the Advertising Department, associate dean of the College of Journalism and chairwoman of the Journalism Graduate Program, which she established. She was the Martha H. Hitchcock Distinguished Professor from 1983 to 1991. Along with her work as a professor, she was a caring mentor who challenged her students both in and outside the classroom. She retired in 1991.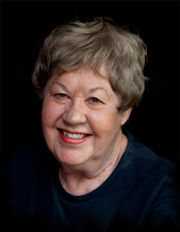 Beverly Pollock joined the Nebraska Cornhusker Yearbook staff her freshman year at the University of Nebraska and by her senior year had become editor-in-chief. She earned her journalism degree in 1958 and she and her husband, fellow journalism graduate Jack Pollock, began their careers at the Sidney Telegraph. In 1960 they joined the staff of the Keith County News in Ogallala. They purchased the newspaper in 1966. She wrote a weekly column, "Diary of a Year 'Round Beach Bum," covered meetings of the Ogallala Board of Education and did general reporting, as well as writing editorials. The Pollocks retired and sold the newspaper to three of their employees in 2000. Community service has been a big part of her career. She served on the board of directors of the Nebraska Community Foundation from 1995 to 2004 and was instrumental in revitalizing the Keith County Community Foundation by guiding it to affiliate with the Nebraska foundation. She was a board member of the Nebraska Humanities Foundation, State Historical Society Foundation and the University of Nebraska Foundation. Locally, she served on the Goodall City Library board and for many years as president of the board of the Ogallala Library Foundation.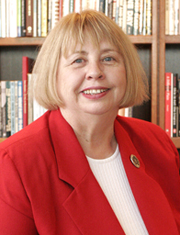 Lynne Grasz graduated from the University of Nebraska, earning degrees from the College of Journalism and Mass Communications as well as the College of Education and Human Sciences. She started her career as Michigan newspaper editor for UPI in Detroit in 1966, then went on to be director of promotion and public relations for 10 years at KOLN-TV/KGIN-TV in Lincoln and director of creative services for five years at KMOX-TV in St. Louis. From 1981 to 1985 she was director of communications and executive director for the CBS Broadcast Group in New York City. She became executive director of the Television Information Office in New York City in 1985 and then executive director of PROMAX International in Los Angeles in 1989. From 1993 to 1998, she was executive director of the Broadcast Designers Association in New York City. She started her own company, Grasz Communication, in 1991 and continues to be president/CEO of the international public relations and marketing company. During this long career, she has set aside time to mentor young women majoring in media, both through her involvement in Cather Circle and TeamMates and by hiring some of them as interns to work for her in New York City.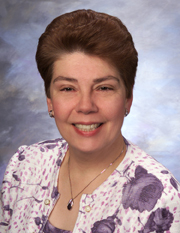 Deanna Sands graduated in journalism from the University of Nebraska in 1972 and two years later earned a master's degree in journalism from Iowa State University. She began her work for the Omaha World-Herald as a copy editor in 1974 and subsequently worked as Sunday editor and night news editor before becoming managing editor of Nebraska's largest newspaper, a position she held for 15 years before her retirement in 2006. She shepherded two redesigns of tghe paper and is the first woman to hold the post of managing editor in the newspaper's history. In addition to serving as a role model for women in the World-Herald newsroom, she managed the paper's internship program for 20 years, nurturing young professionals. She served more than a decade on the national board of the Associated Press Managing Editors, including a year as national president in 2005. She was a member of Iowa State's journalism alumni board and has served as a mentor for the Freedom Forum's program for Native American student journalists. She has also sought to inspire young journalism students directly as a frequent guest speaker in journalism classes and as an active member of the NU Alumni Association's Cather Circle.