A University of Nebraska-Lincoln journalism student and a spring graduate of Arthur County High School have been named as 2015 recipients of Nebraska Press Women scholarships.
UNL student Mara Klecker is the NPW Memorial Scholarship recipient, while Morgan Peterson of Arthur received the Marianne Beel Memorial Scholarship.
2015 NPW Memorial Scholarship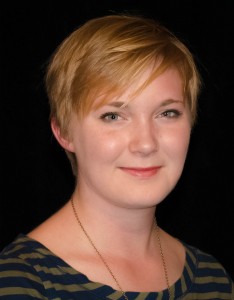 Klecker is a junior journalism major at the University of Nebraska-Lincoln. In addition to compiling a strong academic record, she has worked at the Daily Nebraskan and served for the past year as a city desk intern at the Lincoln Journal Star. She is scheduled to intern this summer at the Arkansas Democrat-Gazette.
On campus, Klecker is a member of the Nebraska Women's Leadership Network and Students Together Against Cancer. She also is a J Ambassador for UN-L's College of Journalism and Mass Communications. Klecker has been named to serve as managing editor of the Daily Nebraskan during the upcoming fall semester.
As a reporter at the Daily Nebraskan and an intern at the Lincoln Journal Star, she has covered a variety of breaking news and features. Class and work projects have ranged from a photo essay about grave diggers to an account of an El Salvadoran girl's journey to Nebraska. She also was one of six students chosen for a three-week Global Eyewitness Program trip to Ecuador to produce multimedia stories about poverty and culture.
Klecker expects to graduate from UNL in 2016 and then wants to explore career opportunities in newspapers, magazines or social documentary work.
NPW's collegiate scholarship annually awards $750 to an upper-class or graduate student pursuing a degree in some field of communications.
2015 Marianne Beel Memorial Scholarship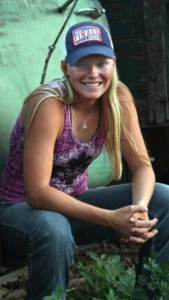 Morgan Peterson, a 2015 graduate of Arthur County High School, worked on her school's yearbook, taking sports, candid and class photos, and then editing them for publication. She also is active in 4-H, Future Farmers of America and the Arthur Rodeo Club and has done a variety of volunteer work in the community.
In addition to working on her family's ranch, she also has worked on area ranches and trained horses for others for the past four years. Her winning essay in the scholarship competition focused on the value of agriculture in Nebraska and her submitted work samples included photos of a horse and a dog and a horse pastel.
She plans to attend Laramie County Community College in Cheyenne and acquire a degree in equine business management.
The $500 scholarship, awarded annually to a high school senior, honors the work and memory of longtime NPW member Marianne Beel of Valentine.