Karen Stensrud, a public relations professional from North Dakota, won the overall sweepstakes award in the National Federation of Press Women's 2019 Professional Communications Contest. She won eight first place awards in the national competition.

Second and third place awards went to two Nebraska Press Women members and Kearney Hub colleagues — Lori Potter and Mary Jane Skala.

The three sweepstakes winners were announced during a June 29, 2019, awards ceremony during the NFPW annual conference in Baton Rouge, Louisiana.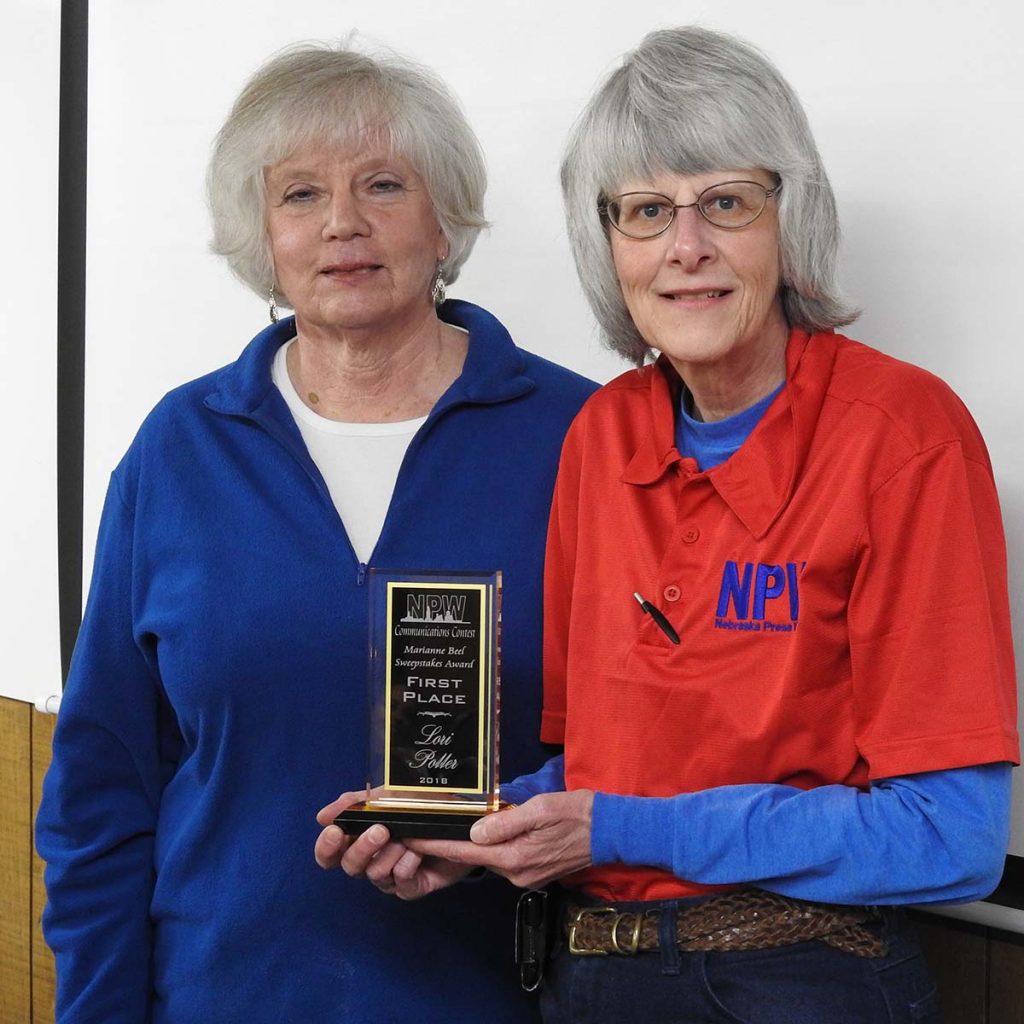 Potter, a reporter, columnist and photographer for the Kearney Hub in Kearney, Nebraska, finished in second place for the sweepstakes award. Potter usually places high in the national contest each year. She won the NFPW sweepstakes award in 2008, 2012, 2014 and 2018.

Finishing in third place for the second consecutive year was Mary Jane Skala of Nebraska. She is also a writer and columnist for the Kearney Hub. She was the NFPW sweepstakes winner in 1996.
Stensrud, vice president of Content Marketing Strategy for Bell Bank, also won the NFPW sweepstakes award in 2013. Sweepstakes is determined by a point system based on how well a person's entries scored in the national contest.

For the fifth consecutive year, Delaware Press Association captured the sweepstakes affiliate award. Delaware also won the top affiliate award in 2007 and 2011.

NFPW is a nationwide organization of women and men pursuing careers across the communications spectrum, including print and electronic journalism, freelancing, new media, books, public relations, marketing, graphic design, photography, advertising, radio, and television.

Recipients from across the country were honored for excellence in communications at the awards dinner. A distinguished group of professional journalists, communications specialists, and educators judged over nearly 2,000 entries in a wide variety of categories. Only first-place winning entries at the state level are eligible to enter the national contest. All entries were published or broadcast between Jan. 1, 2018, and Dec. 31, 2018.