Mary Jane Skala of Kearney was named national runner-up for the 2021 Communicator of Achievement Award. The announcement was made June 12 during the National Federation of Press Women (NFPW) virtual convention.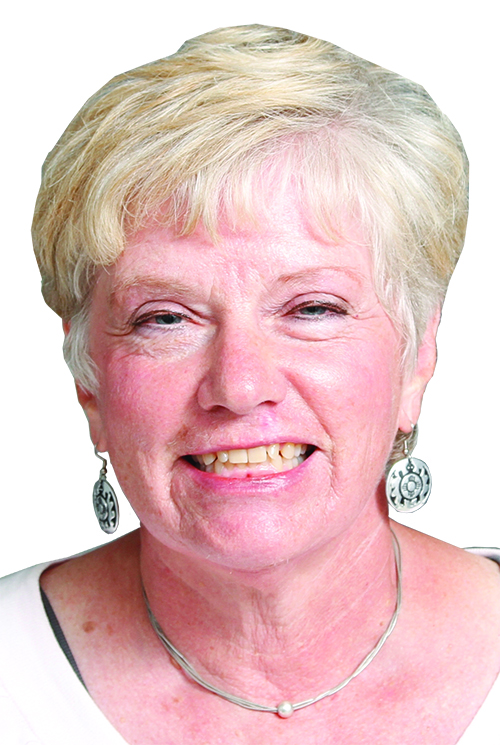 Skala is a national award-winning newspaper editor and reporter who was named Sweepstakes Winner of the NFPW Communications Contest in both 1996 and 2020, finishing as first runner-up this year. Skala has worked at The Kearney Hub daily newspaper for seven years, writing news, feature stories and columns.
A native of Cleveland, Ohio, Skala worked in public relations and corporate communications but found her stride at the Cleveland Sun News, the suburban arm of the Cleveland Plain Dealer. As senior editor, she was in charge of eight weekly newspapers covering 32 communities. She hired and trained staff, directed coverage, wrote stories, interviewed and endorsed candidates in every political race from school board to U.S. Senate. In 2001, she was named one of Ohio's Top Ten Journalists.
She served in leadership positions with NFPW, Nebraska Press Women (NPW), Ohio Professional Writers (an NFPW affiliate), and Cleveland's Society of Professional Journalists.
Skala's volunteer work includes two years as the unpaid volunteer coordinator at Ghost Ranch Education and Retreat Center in New Mexico. While in Ohio, she was a Girls Scout leader, Chamber of Commerce board member and an advisor for four of her church's youth work camps that helped out in places from South Dakota to South Africa. In Kearney she helps her church with some of its communication needs.
As one of her endorsers said, "Mary Jane Skala is what journalism needed then and now: a person of high ethical standards who is willing to go the extra mile. She is a beacon of light in a profession at times under siege. She is beyond a credit to her profession; she is the gold standard."
Sherri Burr of Albuquerque, N.M., was named NFPW's 2021 Communicator of Achievement. Other nominees were: Jane Falany, Alabama Media Professionals; Marie Fasano, Arizona Professional Writers; Tammy Keith, Arkansas Press Women; Karen Petersen, Colorado Press Women; Roxane Ferguson, Delaware Press Association; Beth Bower, Kansas Professional Communicators; Tammy Fogle, North Dakota Professional Communicators; and Patty Kruszewski, Virginia Professional Communicators.